Realise the potential of
physical/digital convergence

using the

network infrastructure

that's already in your space.
Pareto Anywhere is the
open source middleware

that unlocks the value of the ambient data collected by your

Aruba infrastructure

.
Leap into action
Achieve a working demo in an instant.
Enjoy the familiarity of working with web-standard interfaces: Pareto Anywhere abstracts away the technological challenges of implementation.
Forge ahead freely
Advance free from artificial constraints.
Enjoy progressing continuously at your own pace: Pareto Anywhere enshrines permissionless innovation by design, evolving to meet your ever-changing needs.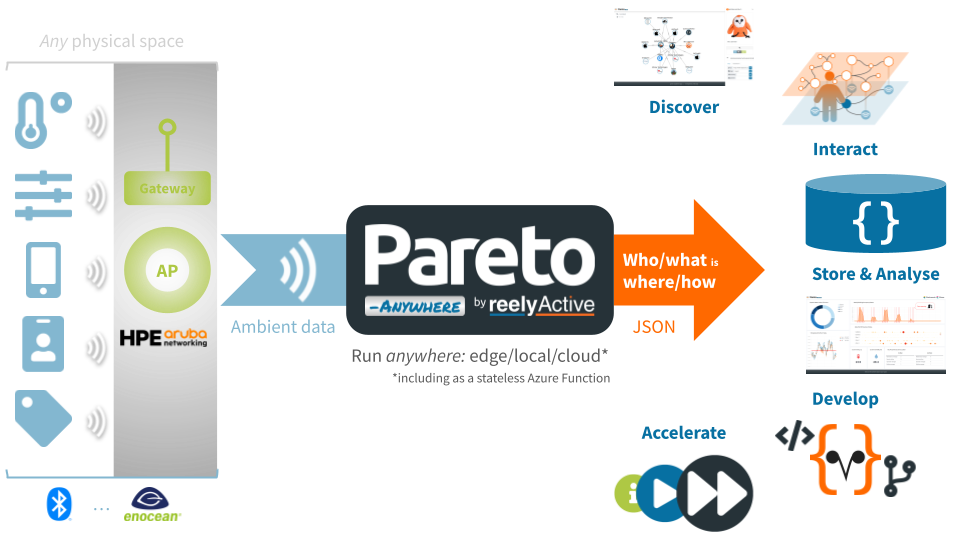 Pareto Anywhere provides a
single standard stream

of real-time data,

regardless of the underlying devices & technologies.
Ambient data in…
Pareto Anywhere collects ambient data from the radio-identifiable devices occupying a physical space via the AP infrastructure already present in that space.
…Hyperlocal Context out
Pareto Anywhere serves a real-time stream of who/what is where/how as web-standard machine-readable data: Hyperlocal Context.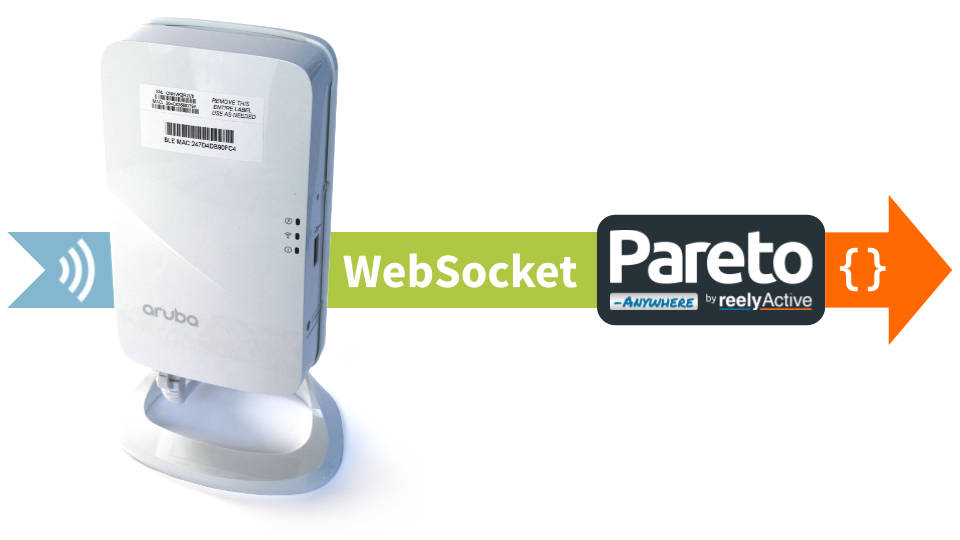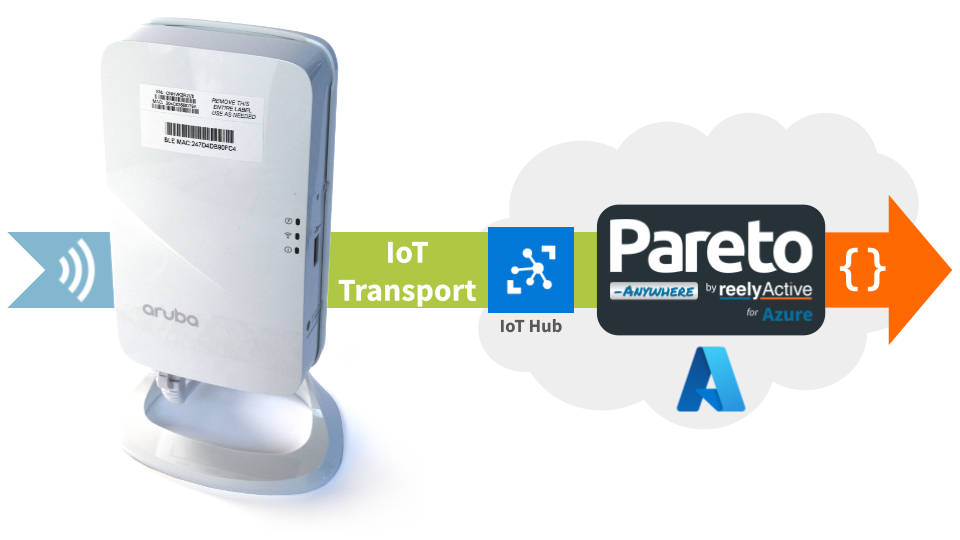 One infrastructure, two integration options
Pareto Anywhere
Select the WebSocket transport option to forward data to a Pareto Anywhere instance running on-prem or in your cloud.
Pareto Anywhere for Azure
Select the IoT Transport option to easily and securely forward data to Azure IoT Hub, from which Pareto Anywhere for Azure will consume the real-time data, running as a stateless Azure Function.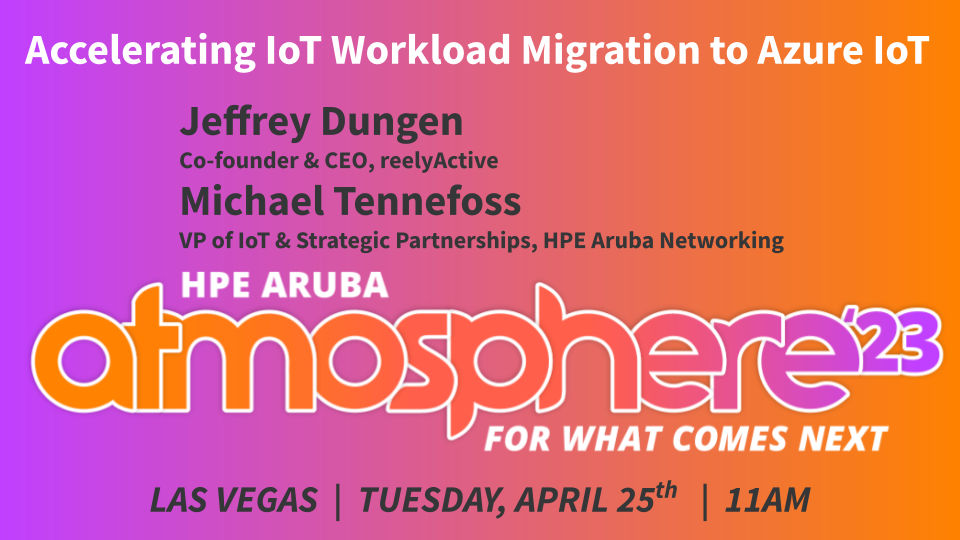 Developers, developers, developers!
Enough reading. Configure an Aruba Instant AP!
Free as can be
Pareto Anywhere is open source and free:
Free of cost
Freedom from lock-in
Free of artifical constraints
Beyond with benefits
Go faster with expert guidance.
Choose our Beyond package to accelerate adoption, leveraging our team as an extension of your own.
Better Outcomes
Realise the full potential of
Pareto Anywhere for Azure
with expert guidance, rather than by trial-and-error. In our experience, guidance is the key factor to achieving
sustainable
outcomes.
Comprehensive Expertise
Our expertise isn't limited to technical implementation:
we offer guidance at all stages through to operational and cultural adoption within an organisation.
From wherever you're starting to wherever you're headed, we'll openly share our extensive firsthand experience with you.
Anytime
Our packages include unconstrained access to our team and expertise:
take advantage of that!
Reach out to us early and often
—as if we were an extension of your own team—
for timely guidance.