Civilia Traffic Investigation Case Study
A simple, effective and portable road traffic analysis solution.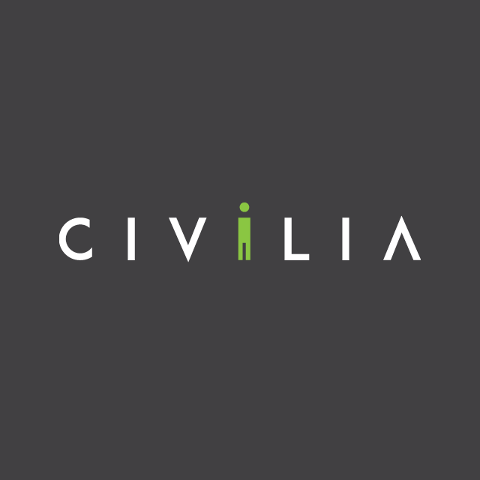 Context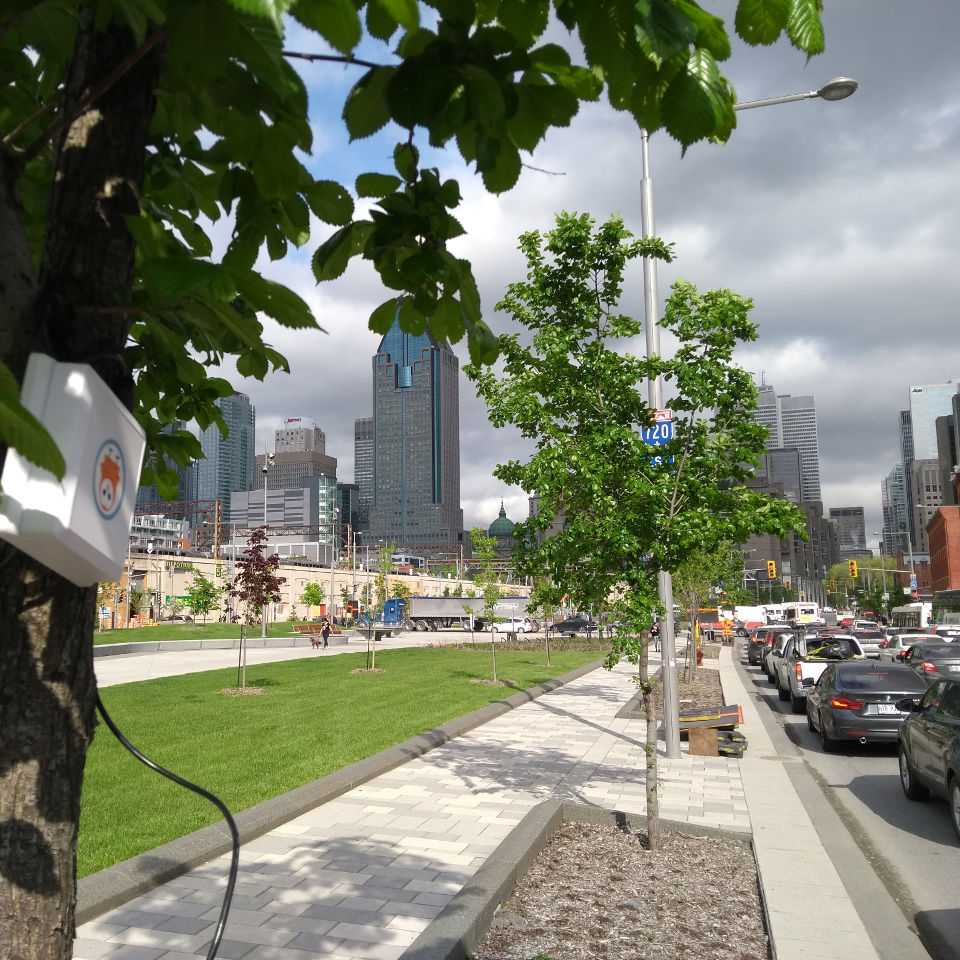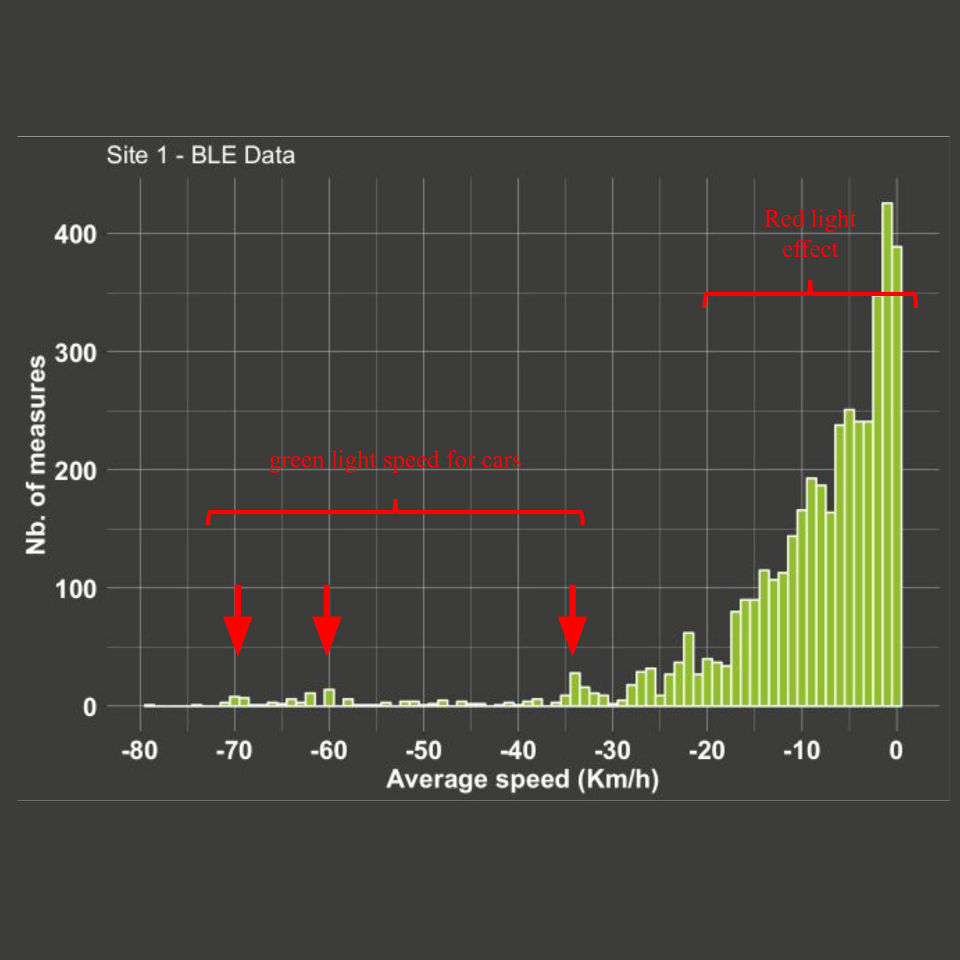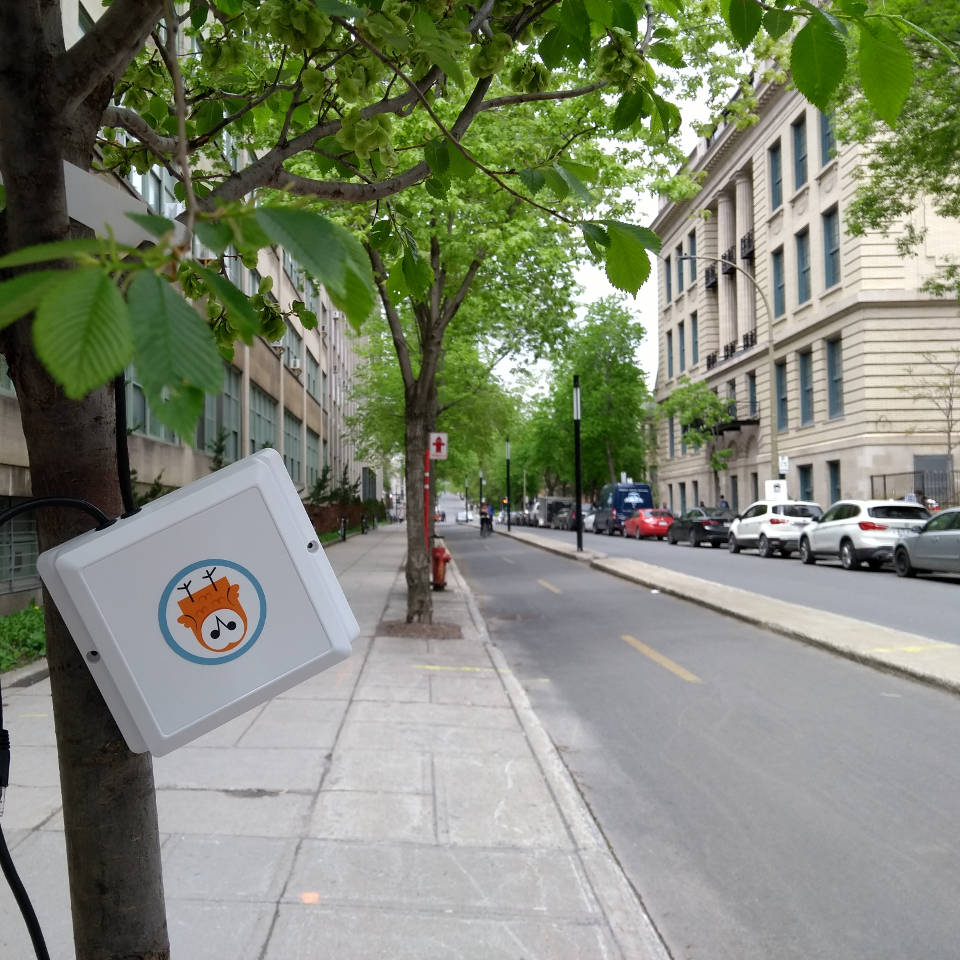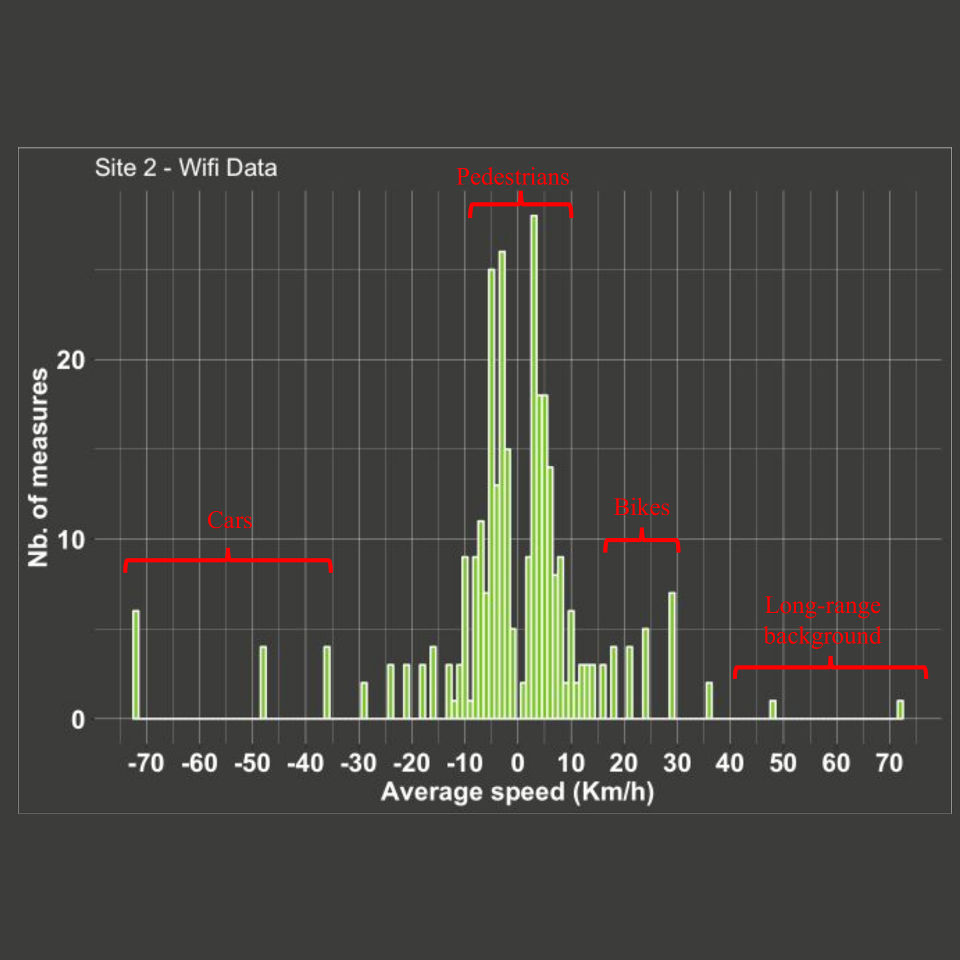 Civilia, experts in urban mobility transformation, were looking for a cost-effective and easy-to-deploy technology solution to analyse mixed road traffic. They decided to investigate whether reelyActive's off-the-shelf hardware and open source software could effectively be applied to roadside occupancy analytics .
The system was set up at each of two sites in minutes, facilitated by the capability of the Owl-in-One gateways to establish a WiFi network amongst themselves and the data capture laptop. Moreover, the data collected from the ambient mobile devices of pedestrians, cyclists and motorists could be visualised in real-time using Kibana.
Post-capture analysis was performed using Python and R scripts by Civilia's data scientist following an initial data cleanup. Ambient Bluetooth data proved better suited to motorised vehicles while ambient WiFi data proved more effective for pedestrian and cyclist traffic. The volume and speed of pedestrian, cyclist and motorist traffic could indeed be estimated from as little as 1 hour of data at each site.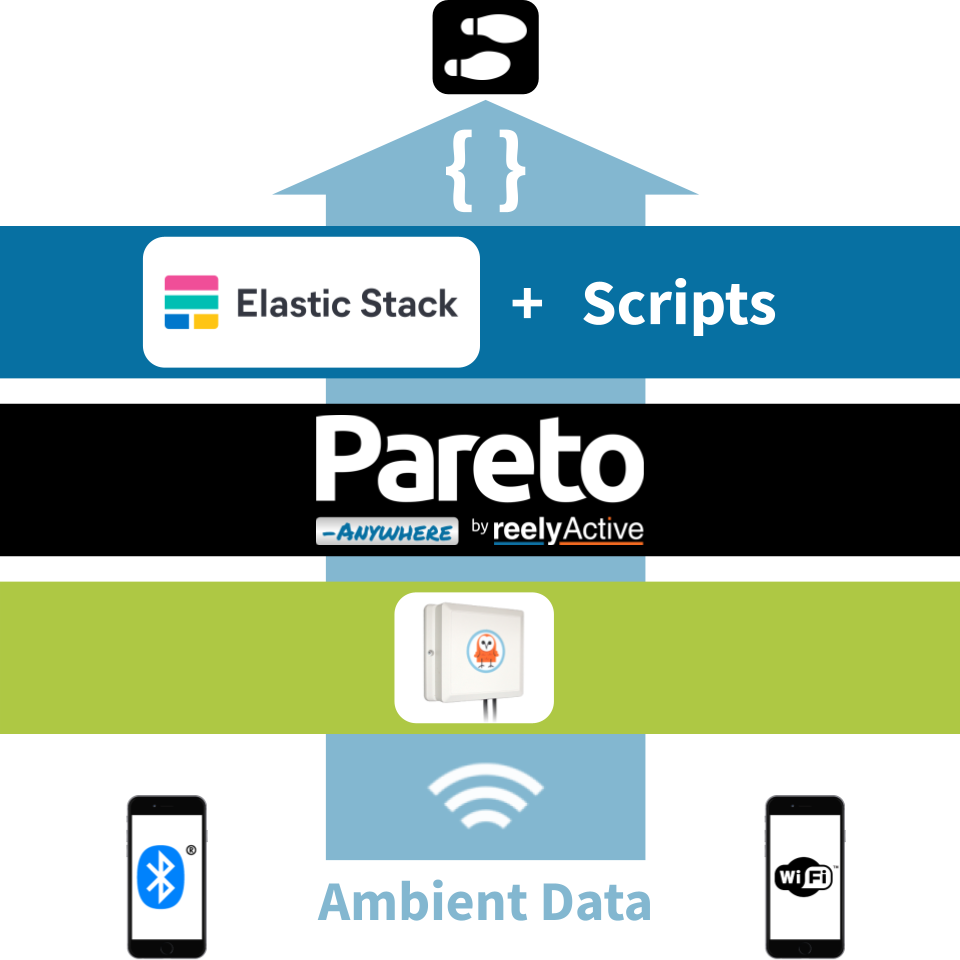 Deployed Solution
| | |
| --- | --- |
| | Data extraction from Kibana for further processing with R and Python scripts |
| | Local Pareto Anywhere instance on laptop |
| | 3 Owl-in-Ones rapidly and temporarily deployed roadside |
| | Ambient mobile devices |
Civilia
Montréal, Canada
2019
Related Case Studies